CLICK HERE TO VISIT PRESSTAPES.COM
CLICK HERE TO VISIT URBANSKI FILM
Directions for the Kodak Presstape Universal Splicer. The Kodak splicer is no longer manufactured.
We keep a supply of these splicers available on our website for $45.
Presstapes can also be used with other brands of film splicers following the directions below. These directions are a valuable reference to show the application of Regular (Standard) 8mm, Super 8mm, and 16mm Presstapes, manufactured by Urbanski Film.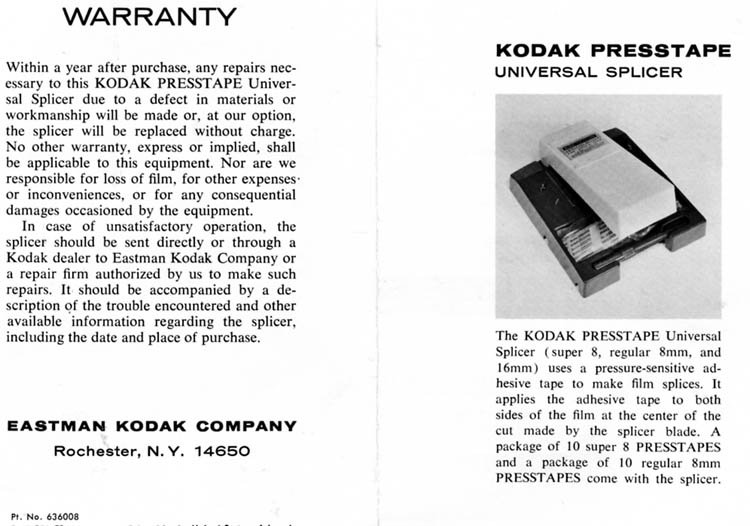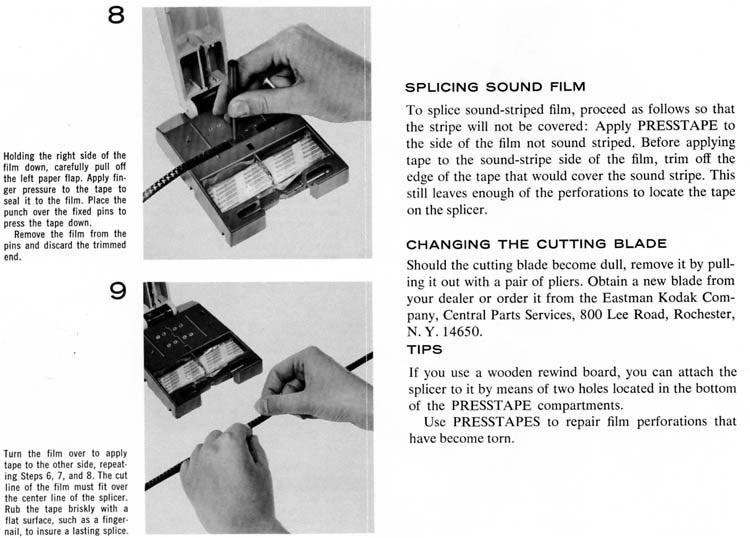 REELS
CANS
SUPPLIES
We accept Visa, Amex, Discover, MasterCard, Pay Pal
Contact us here:
orders or inquiries
P.O. Box 438
Orland Park, IL 60462-0438
708-460-9082
FAX: 708-460-9099
We are available for phone orders Monday through Friday 10 AM to 4 PM CST